In both traditional and digital filmmaking, a slow-motion effect requires the addition of more frames to a clip. Try slowing down the speed of a clip without finding a means of adding more frame, and your smooth, continuous clip will become choppy.
Our Super-Slow Motion tool uses the power of AI to generate and add new frames to your clips for a crisper, cleaner slow-motion effect on any video of your choosing.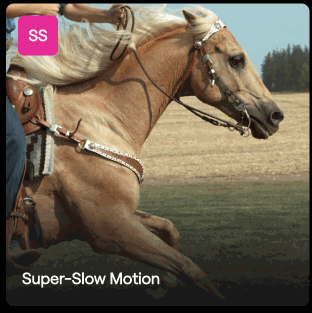 1. Import video clip
First, you'll need to upload your clip. You can drag and drop clips directly from your computer into Runway, or sort through the Assets section beneath the drag-and-drop box if you've already uploaded them.
For more information on what kinds of video formats we accept, see here.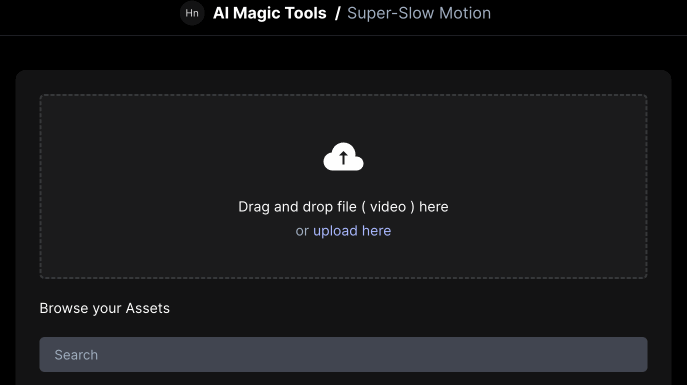 2. Adjust speed
After your video is uploaded, use the Speed adjustment slider to decrease the speed to your liking. Click Process to view your video at its new slow-motion speed.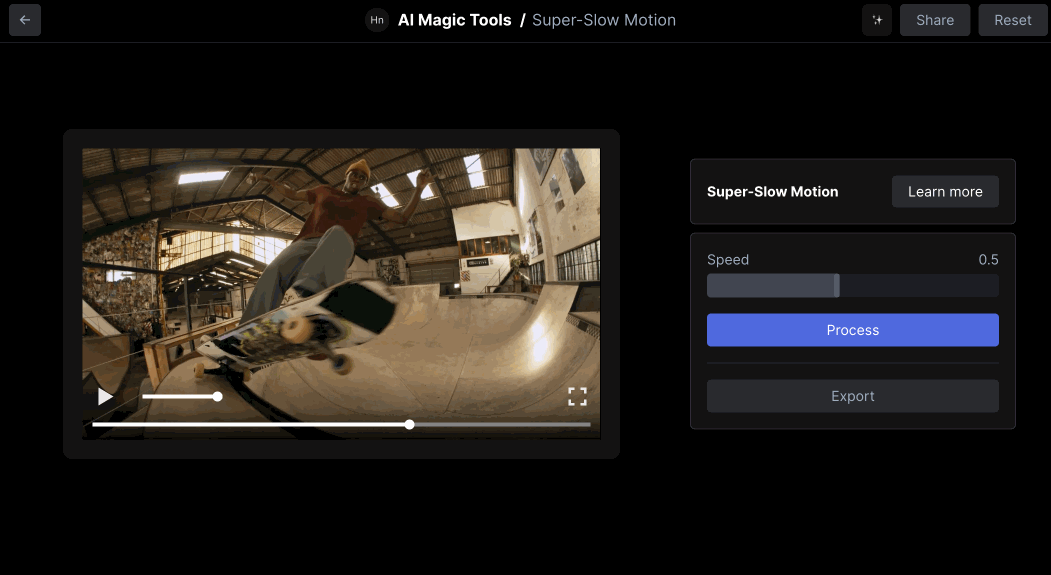 Once your clip has been processed, you can click the play button to view its new slow-motion version at your chosen speed.
If you'd like to compare the processed version to the original input, simply click Toggle to original.
Unsatisfied with this speed? Just adjust the speed slider to your liking again, and click Process a second time.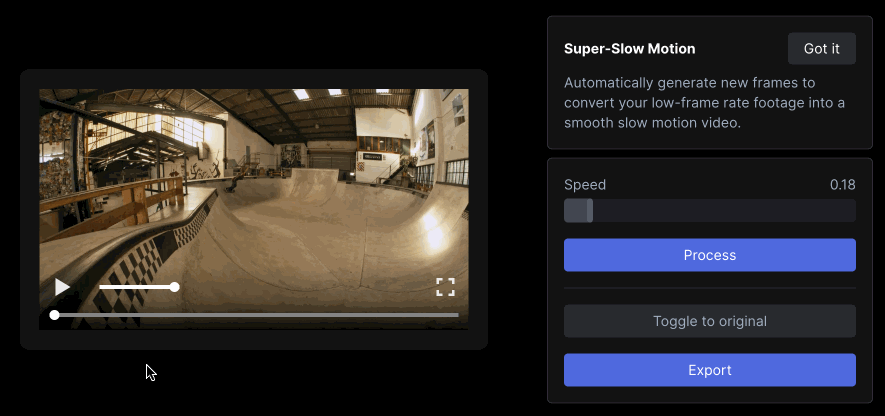 This tool does not use credits, so feel free to continuously play with the speed slider until you're satisfied.
2. Export
Once you've arrived at your ideal speed, click Export to see the clip's format and resolution options, and select Export again once the settings are to your liking. You can also choose to export with or without audio here and change the file's name.
Enjoy your smooth slow-motion results! 💫
Frequently Asked Questions
Q: What resolutions does Super-Slow Motion export in?
A: You can export your Super-Slow Motion creation in SD, 720p, or 1080p. Unfortunately, any 4k inputs to the Super Slow-Motion tool will be downscaled to 1080p at maximum. Any of these resolutions can also be exported in ProRes by changing the Format option from MP4 to Prores.