Inpainting is a revolutionary video tool that lets you automatically remove unwanted objects throughout your clip. Traditionally, this professional process takes hours or days to accomplish. Thanks to the help of artificial intelligence, this technique is now more accessible, affordable, and easier than ever to implement into your projects.
To find the tool, select Edit videos and then Inpainting on the main left dashboard sidebar.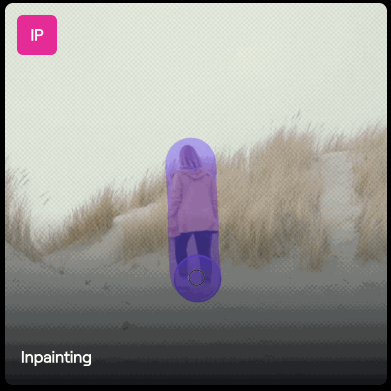 1. Import video clip
First, you'll need to upload your clip. You can drag and drop your clips directly from your computer into Runway, or sort through the Assets section on the left side of the editor if you've already uploaded them.
💡 For more information on what kinds of video formats we accept, see here.


Choosing the right clips will directly affect the quality of your results. Some of the same guidelines from using Green Screen also apply here: it is not recommended to use clips of low quality, or where the subject is moving in and out of the frame frequently. Additionally, we suggest ensuring that your Inpainting subject does not take up the majority of the frame; Inpainting requires a bit of background context to work properly!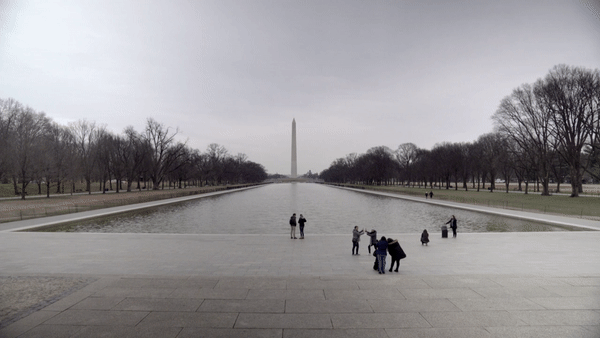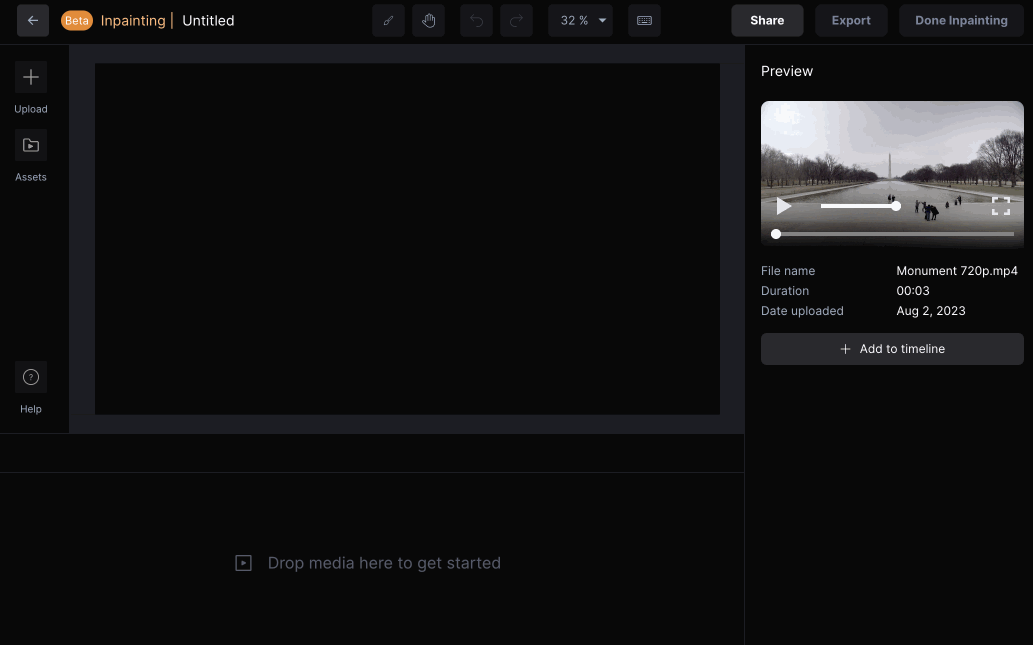 2. Inpaint
Time to Inpaint! Begin by brushing over the subject you'd like to make disappear to create a mask. Feel free to adjust the brush size in the Controls panel on the right. It's okay to draw out of the lines, but try to paint as close to your subject outline as possible for the most accurate selection.
💡 Inpainting currently dilates masked selections by 10 px — in simple terms, this will allow for your selections to be a bit more forgiving.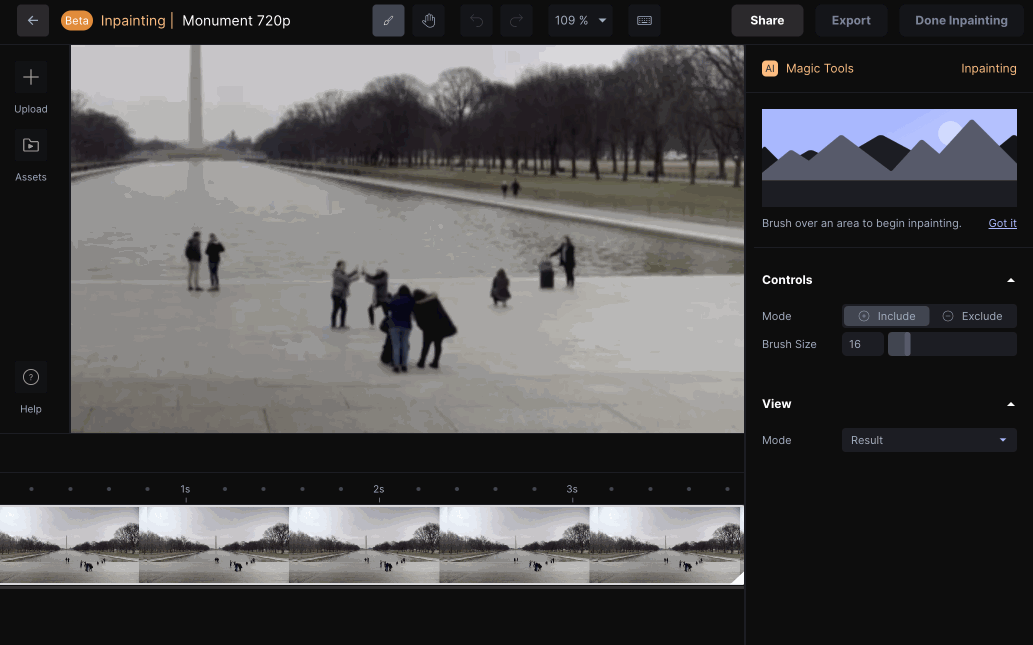 When you're happy with your mask, hit Preview and play the entire clip, looking for areas that may be imperfect. Create more keyframes as necessary, while utilizing the Mode dropdown menu on the right, to ensure that your mask is correct. We recommend doing this in chronological order, only as needed.
3. Export
When you're happy with the entire clip, there are a couple of options. You can choose to export the clip directly from the tool, or continue editing into a timeline, applying effects, and more.
To export your clip, select Export Inpaint at the top right of the editor screen. A menu will appear containing customizable options for exporting. After selecting Export Inpaint from this menu, your clip will begin exporting to Assets.
💡 If your email notifications are turned on, you will also receive an email once the export is completed.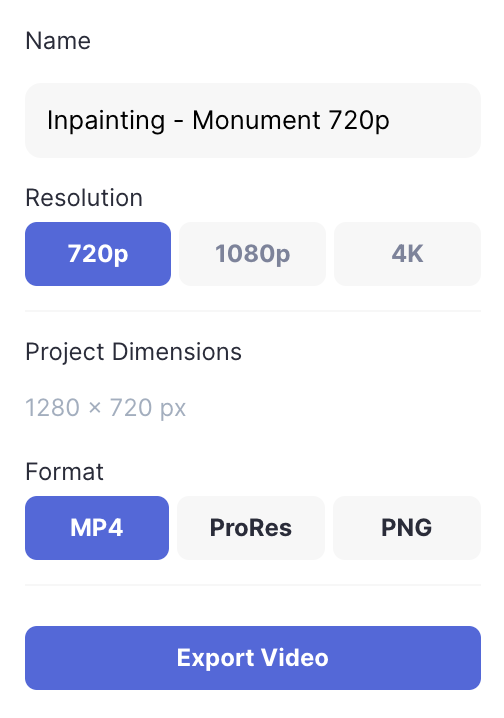 If you'd like to continue editing your Inpainted video in the Project, select Done Inpainting to open our fully featured editor.


If you ever wish to go back and edit your Inpainted clip, you can do so simply by opening up your project, selecting the clip from the timeline (it will become highlighted), and navigating to the right-hand Clip section to AI Magic Tools. Under this, you'll be able to see the applied tool, along with an Edit Inpainting button to make any edits.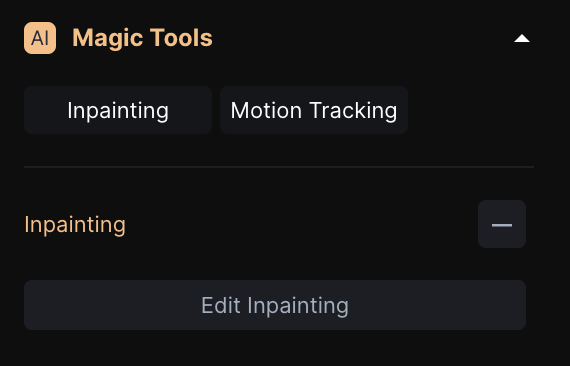 Enjoy your cleaned-up clip!