A familiar, tried and true interface feature in video editing: the timeline. Runway's timeline is classically positioned, spanning the bottom portion of the screen.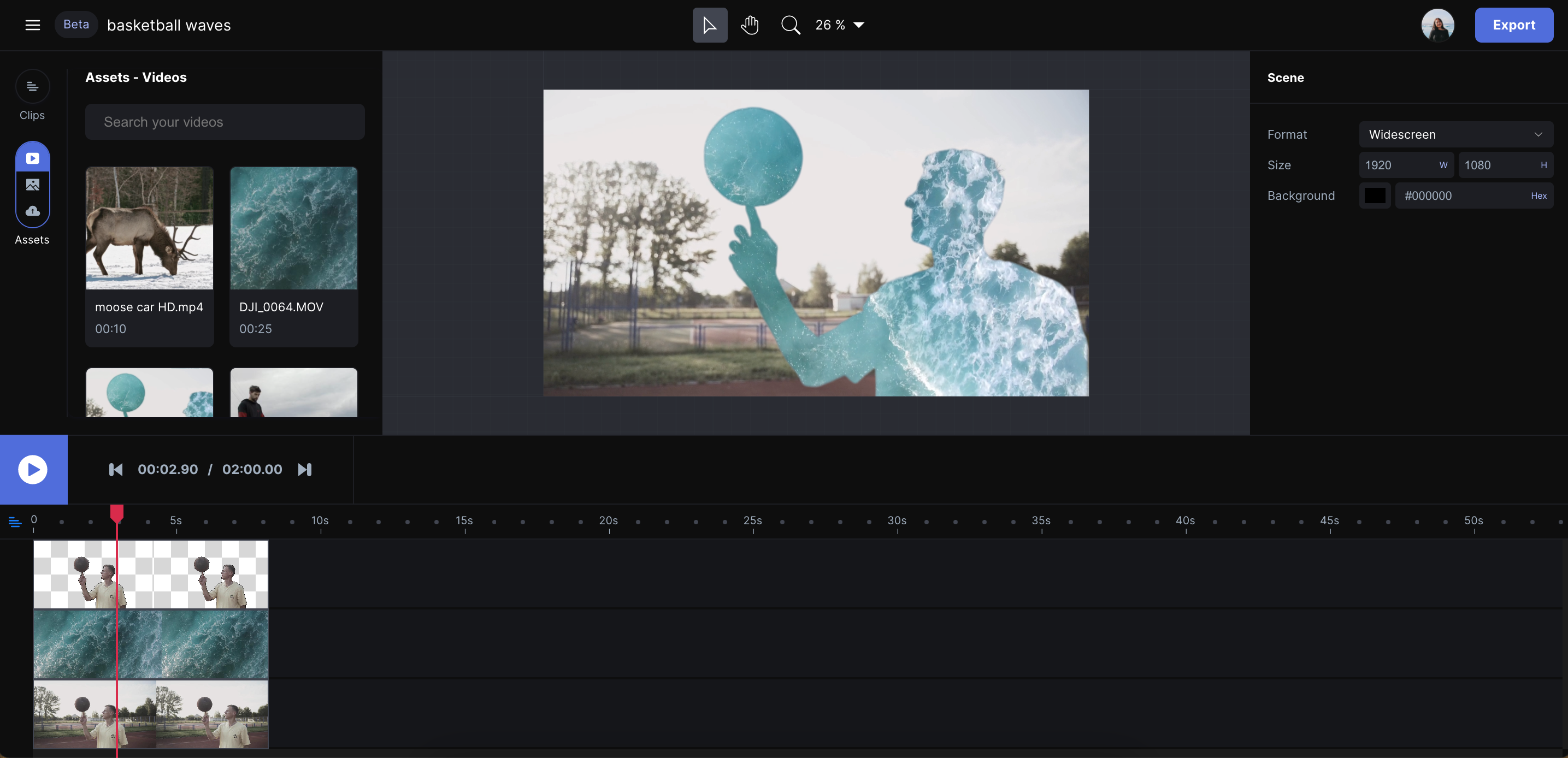 Clips may be dragged into the timeline from Assets to add them to your project. New clips are added to the end of first layer in the timeline, which you are then free to move around. By default, clips move freely, but can be snapped to the second by holding [shift] while dragging or enabling snapping in the timeline menu, accessible by the blue hamburger icon.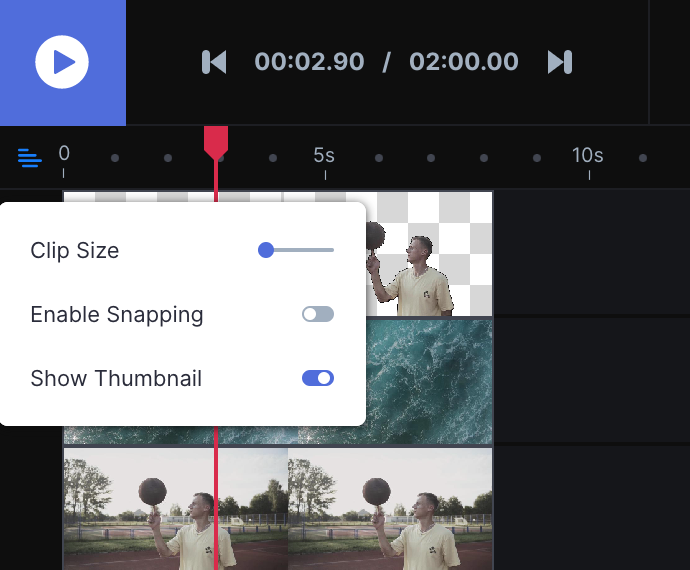 Within this menu are also the options to show/hide clip thumbnails within the timeline, and adjust clip size. Clip size adjustment is helpful when zooming in or out of the timeline is necessary. This can also be done by two-finger pinching your trackpad.


Looking for info on layers? Click here!