Runway's timeline editor is divided into visual layers for easy access to different tracks.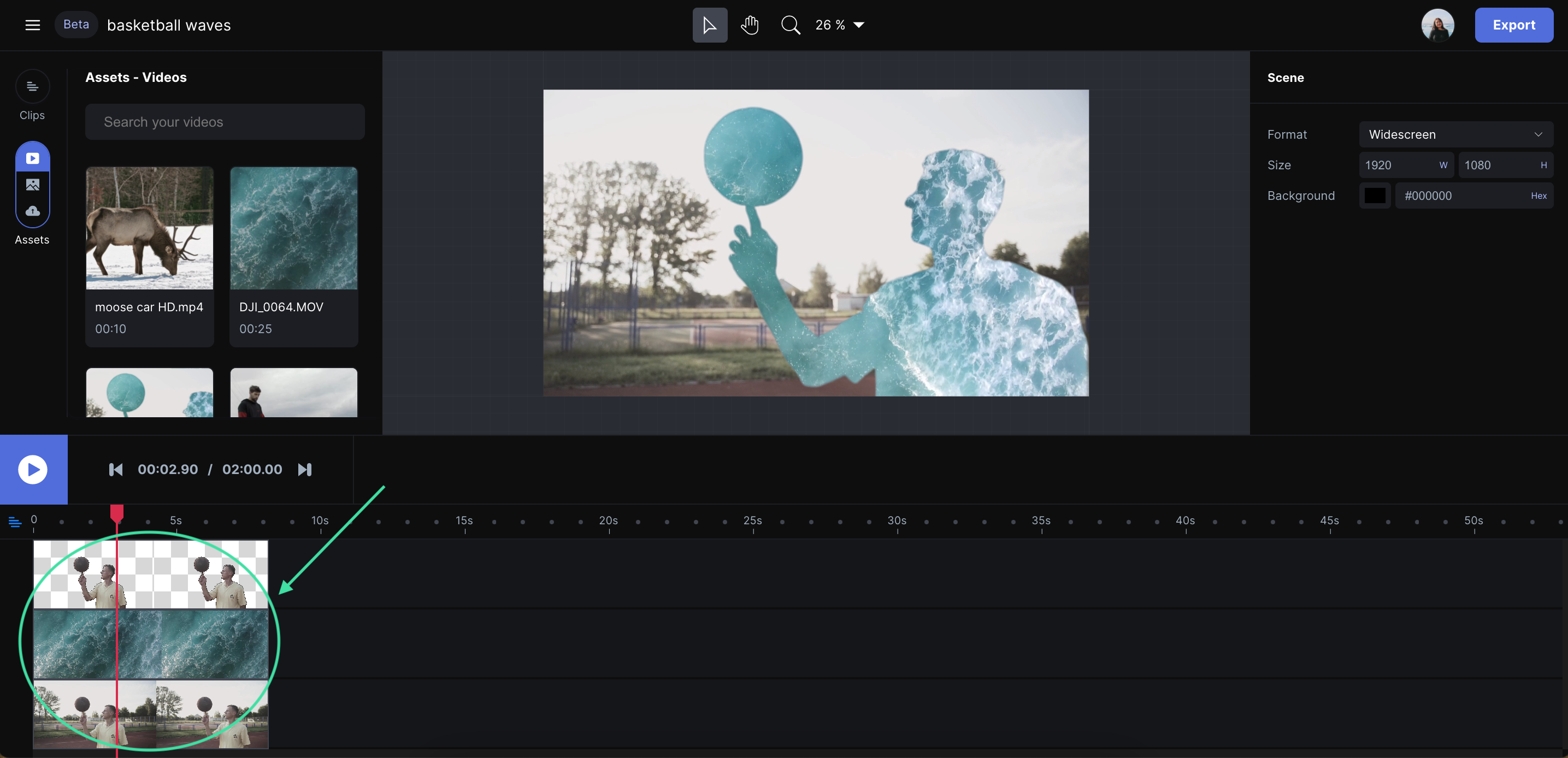 To create a new layer, either drag a clip below the last existing layer, or right click on a blank space in the layer to select "insert track" above or below the selected layer.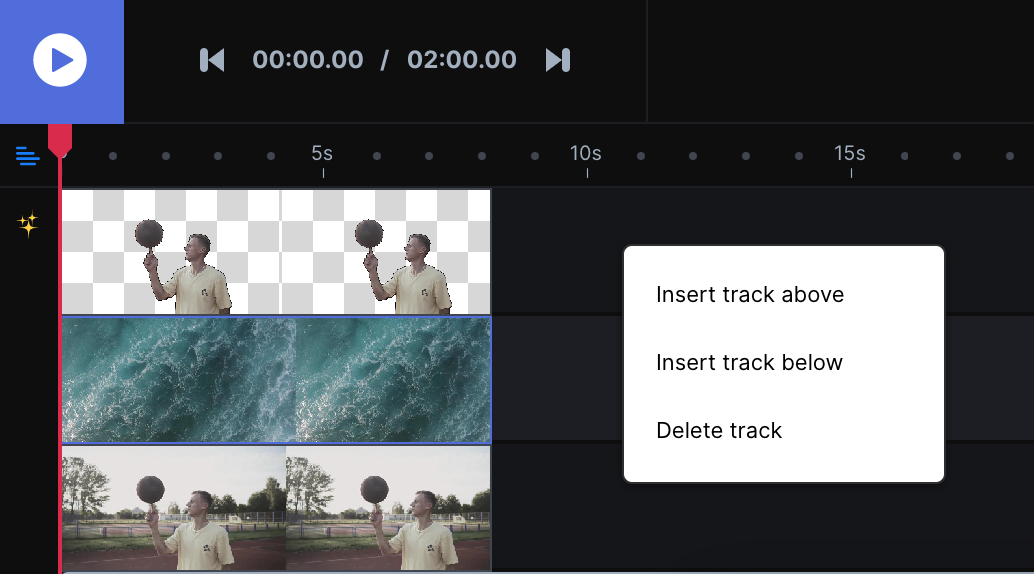 Stacking layers allows for multiple clips in one frame. Although there are no limits to the number of layers you can have in the timeline, we suggest editing with no more than 10 layers — this amount may slow down your experience.