To use Runway's subtitles feature, simply begin by dropping a clip into the timeline, and make sure it's selected. From here, you'll navigate to right-hand panel and select Subtitles. (Note, this Subtitles option will not appear unless your video contains detectable audio.)
Currently, Runway provides subtitle options in English (USA, UK, & AUS dialects) and Spanish. Continue by selecting one of these options from the drop-down menu, and clicking Start.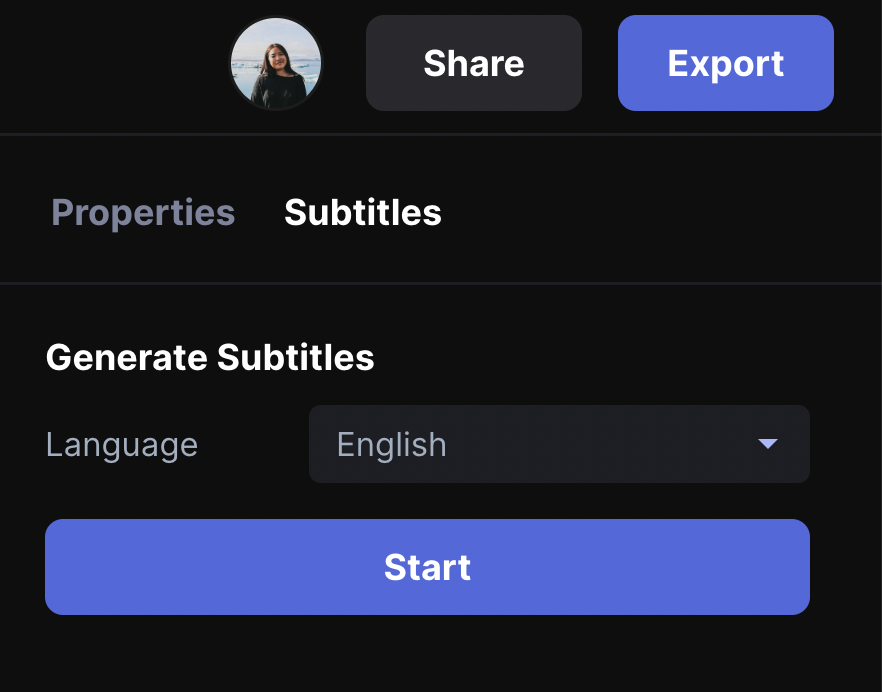 Depending on the length and complexity of your clip, you can expect this process to take seconds to minutes. Navigating away from this screen will not disrupt the process, but be sure to stay connected to your browser and internet.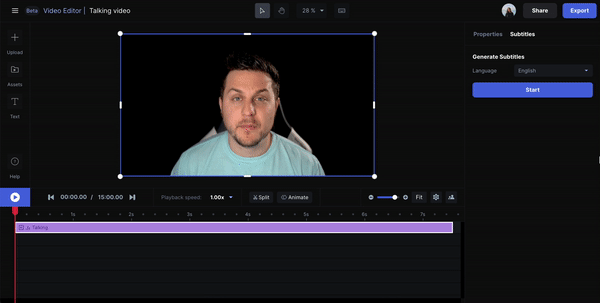 The subtitles will automatically generate and be spaced out appropriately for timing. This is generally quite accurate, but if you'd like to adjust timing or text, you may do so using the fields on the right-hand panel.
To adjust subtitle styles, look for Subtitles Properties. From here, you can adjust font, weight, size, fill color, background color, or select a preset style.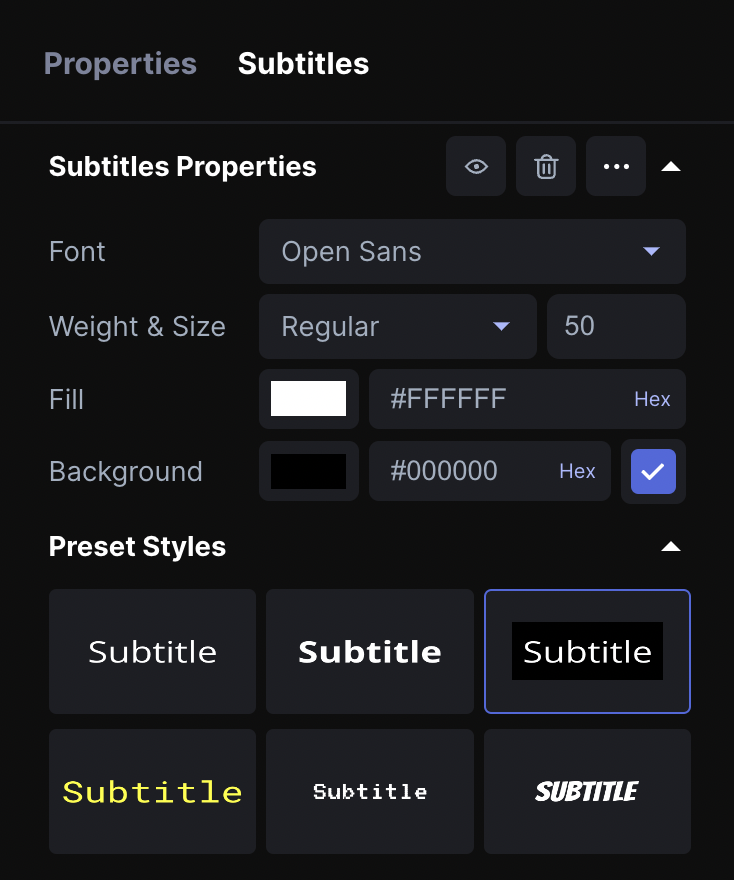 To hide subtitles, select the eye icon besides Subtitles Properties.
To delete subtitles, select the trash icon besides Subtitles Properties.
Use the three-dotted menu icon besides Subtitles Properties to export subtitles as an SRT file.