First, you'll need to upload your clip. You can drag and drop clips directly from your computer into Runway, or sort through the Assets section on the left side of the editor if you've already uploaded them. For more information on what kinds of video formats we accept, see here.
After your video is uploaded and placed in the editor timeline, click on it once to ensure it is selected, and then select Motion Tracking under the AI Magic Tools section on the right side of the editor screen.
Once the Motion Tracking editor opens up, simply click once on the subject or spot you'd like to track. A red target dot will appear to provide a visual for easy use.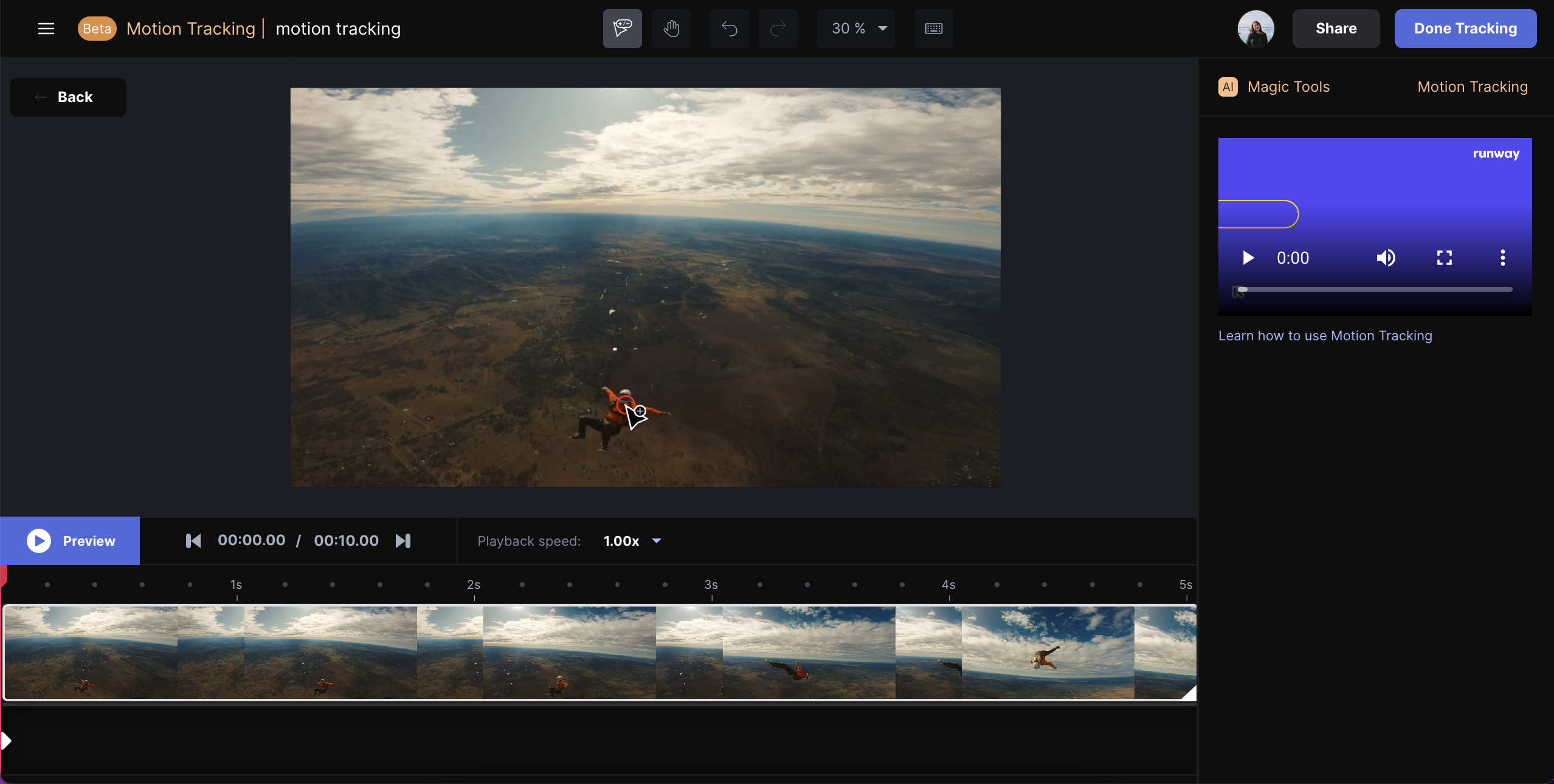 Select Preview to play the clip, and pause in any areas where the tracking needs refinement. Simply add another keyframe by clicking on your subject again. When you're happy with your clip, select Done Tracking to head back to the main editor.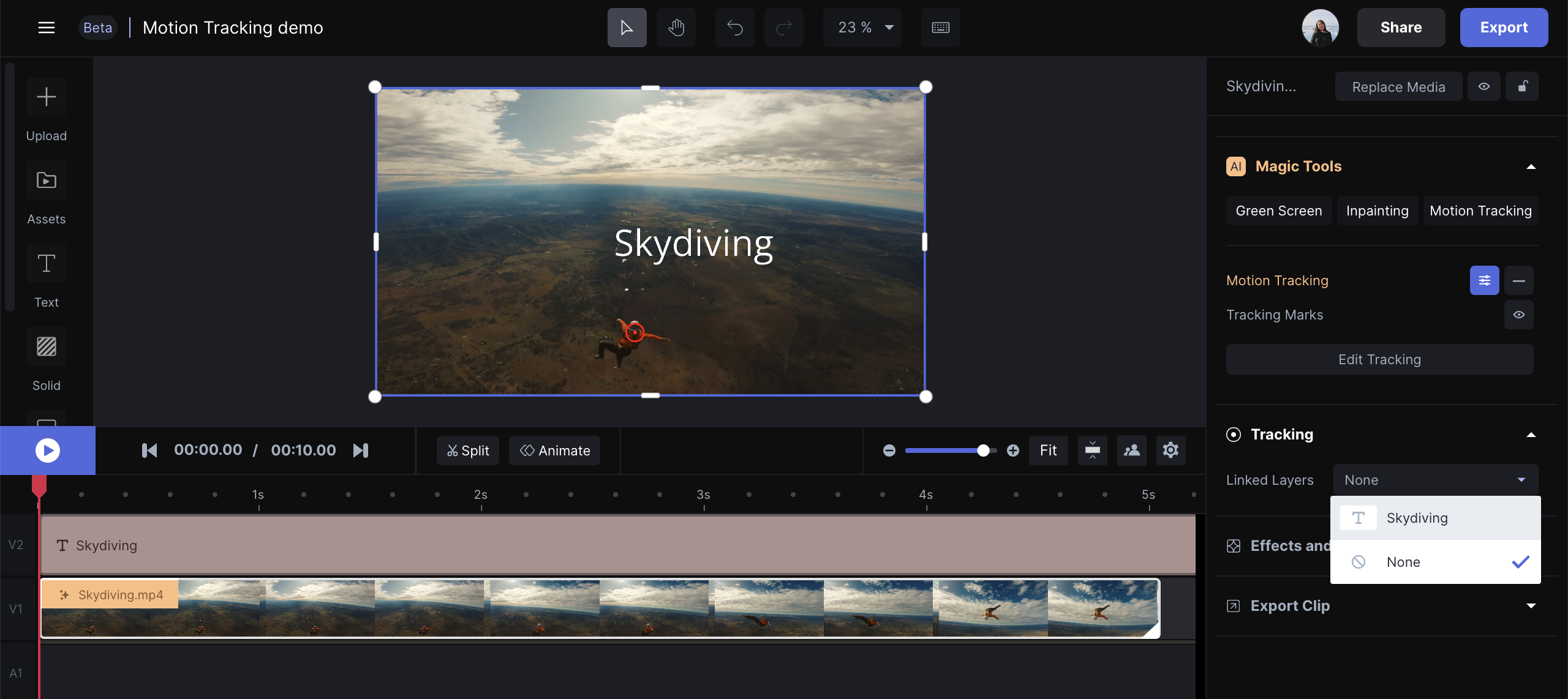 Once you're done tracking, it's time to add new layers or effects to utilize the tracking feature. In the example above, we've added a text layer, which can then be selected in the right-hand sidebar under Linked Layers. Select a layer you'd like to link to the tracked layer, and it will magically be attached!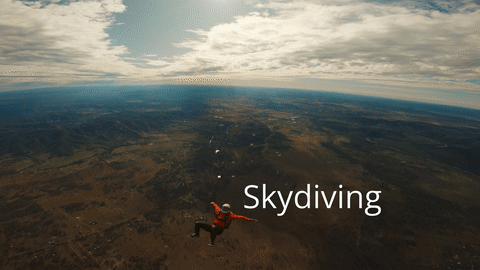 If you'd like to refine your Motion Tracking edit from here, you can always go back by using the right-hand sidebar and selecting Edit Tracking. This will bring you back to the isolated Motion Tracking editing page.